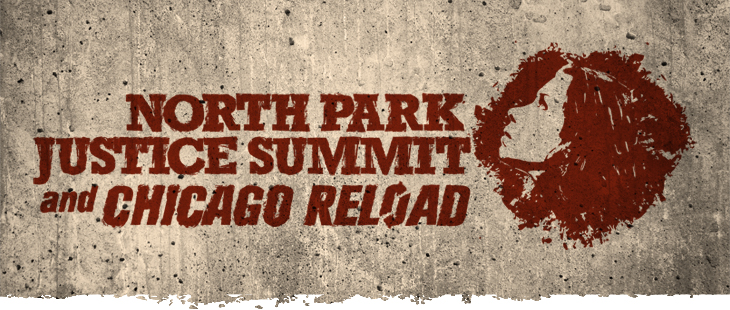 A Vision for the North Park Justice Summit and Chicago Reload
Justice is often personified with a blindfold. But imagine this: what if justice weren't blind, but allowed us to open our eyes and see?
Jesus gave sight to the blind and called his disciples to open their eyes to see the injustice around them. Seeing is the first step on the journey toward biblical justice.
Justice is a loaded term in our culture today. In higher education, we intersect with students, organizations, and communities each of which has a culture and ideology of their own. Some see through microscopes, some see through binoculars.
As we began conversations about what justice is, we reached out to community gatekeepers and had conversations with urban youth workers. We realized a lot of how we understand justice has to do with the lens people look through.
In our nation, we define justice as we see it. Our lenses are shaped by our community, our culture, and our experiences. What if we reframed the narrative through Jesus' teaching, allowing everyone a voice at the table? So we have decided to gather God's people, with different perspectives and different lenses — and yes, sometimes polarizing views — to see justice through Jesus's eyes.
That's what we're after at the North Park Justice Summit.
About Chicago Reload
Chicago Reload is a one-day conference for urban youth workers that has been taking place at North Park University each spring since 2005. It is hosted by North Park University and planned by a team of Chicago-area youth workers. We recognize that urban youth workers and the communities they serve are a vital part of the justice narrative, and we invite you to help us shape the conversation. Speakers include Cornel West, Harvey Carey, Jim Wallis, Judy Peterson, and Soong-Chan Rah are our featured speakers.
As part of our commitment to keep Chicago Reload accessible to all urban youth workers, we are offering rates as low as $40 for the entire conference, as well as a Saturday-only rate of $25.
To get more info about the conference, and to register, visit their event website here.