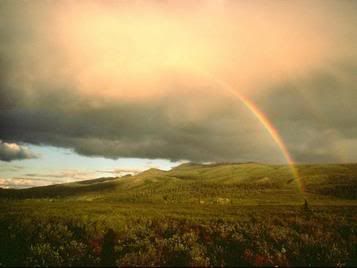 Acts 16:9-15
9During the night Paul had a vision of a man of Macedonia standing and begging him, "Come over to Macedonia and help us." 10After Paul had seen the vision, we got ready at once to leave for Macedonia, concluding that God had called us to preach the gospel to them.
11From Troas we put out to sea and sailed straight for Samothrace, and the next day on to Neapolis. 12From there we traveled to Philippi, a Roman colony and the leading city of that district of Macedonia. And we stayed there several days.
13On the Sabbath we went outside the city gate to the river, where we expected to find a place of prayer. We sat down and began to speak to the women who had gathered there. 14One of those listening was a woman named Lydia, a dealer in purple cloth from the city of Thyatira, who was a worshiper of God. The Lord opened her heart to respond to Paul's message. 15When she and the members of her household were baptized, she invited us to her home. "If you consider me a believer in the Lord," she said, "come and stay at my house." And she persuaded us.
It's easy for Christians to assume that they're the only Believers in town. When I was 15 I moved to a new city and transferred to a new High School. I was scared to start over and asked people from my church to pray for me because I was the "only Christian at my school." Over time, I made a few friends and was determined to share my faith in a way that would impact them. I remember sitting nervously with one of my friends after school and letting her know that Jesus loves her and died for her sins. "I know," she said, "I love him too."
In Acts 16:9-15 we read about Paul's journey to Macedonia. One night Paul had a powerful vision where a man begged him to "come over to Macedonia and help us" (v.9). Paul left for Macedonia at once to preach the gospel (v.10). Paul thought that God wanted him to preach to those who did not know God. One morning, when Paul went to find a place of prayer he met a woman named Lydia. They started talking and they were both in for a surprise, they both worshipped the same God! Verse 14 clues us in: "One of those listening was a woman named Lydia…who was a worshipper of God."
How did this happen? Christianity was only a small movement and Paul was one of its first missionaries. It happened because God was already working in Philippi. He was already there! Deuteronomy 31:6 says: "Be strong. Take courage. Don't be intimidated. Don't give them a second thought because God, your God, is striding ahead of you. He's right there with you. He won't let you down; he won't leave you." (Message Translation). So God, our God, goes with us and before us.
God went ahead and was already working in Philippi when Paul arrived. He was working in my new High School before I arrived to share my faith. In what ways has God gone on before you?